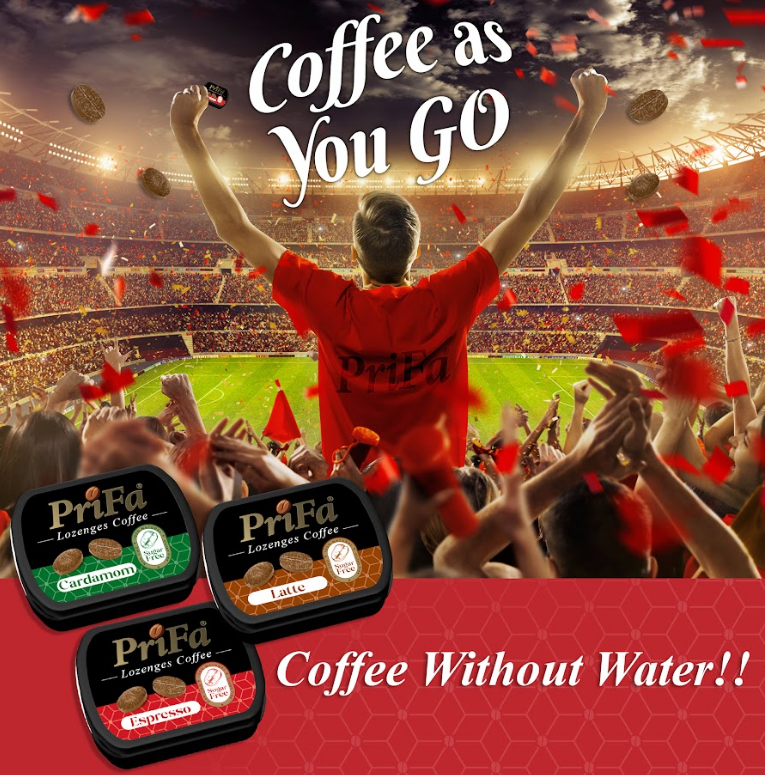 3 Steps to Choose the Best Energy Product
If you're looking for a reliable and best energy product to help you face daily burdens, you'll encounter a wide range of available options, from energy drinks to dietary supplements, making it difficult to determine the best fit for your needs.
In the Prifaco blog, we'll assist you in understanding how to make the right choice and the criteria that should be present in the desired product.
How do you choose the best energy product for you?
There are several things that you must note and pay attention to before choosing the best product for you, and they are as follows:
1- What do you need?
Before starting your search, define your purpose for buying an energy product. Do you need immediate energy for excellent athletic performance, or do you want to increase focus during work, study, or something else?
2- Compare Products
Familiarize yourself with the different energy products available in the market. Look at their ingredients and understand how they impact the body. Then, check whether they hold quality certifications or comply with industry standards.
3- Consult a Healthcare Professional
If you have specific medical conditions or take certain medications, consult healthcare professionals for guidance on the most suitable products for your condition.
What are the specifications of the best energy product?
In order to be sure that you have found a product that meets your needs, it must meet the following criteria:
1- Natural Ingredients
Ensure that the product is made of natural and healthy substances. Avoid products containing harmful chemicals or synthetic supplements.
2- Effectiveness and Impact
Make sure the product serves the purpose you intend to use it for. If you're seeking energy for study and focus, choose a product with components that enhance mental performance.
3- Absorption Speed
Investigate the product's absorption speed into the body. Select products that offer rapid absorption, providing an immediate energy boost, suitable for use before physical or mental activities.
What are the best energy product options?
Below are the most prominent types of energy products, and you can choose according to your needs:
1- Beverages
Such as coffee, green or black tea, and various drinks containing caffeine and taurine, providing an energy boost and alertness.
2- Dietary Supplements
Including ginseng, beta-alanine, guarana, and vitamins D and B, aiding in enhancing energy, physical performance, and focus.
3- Natural Products
These include honey, nuts, and dried fruits, offering a natural energy boost.
4- Prifa Coffee Tablets
Prifa coffee tablets provide a natural energy boost, made from premium coffee bean extract, along with coconut milk and gum Arabic, rich in stimulating caffeine.
They are available in small, elegant pocket-sized containers, easy to carry anywhere, and can be consumed at any time without preparation. Simply pop the tablet in your mouth and enjoy unique coffee flavors.
It's worth noting that Prifa tablets have rapid absorption, showing effects within 5 to 10 minutes. They are sugar-free, gluten-free, and non-GMO, with no known negative side effects.
You can order them now.
To learn more about them, read the following article: Ingredients of Prifa Tablets.
Frequently asked questions about the best energy product
What is the best thing to get energy from?
The best way to attain sustainable energy is by regularly exercising, consuming adequate water, eating healthy meals, and when in need of an extra boost, opting for natural products that don't cause negative side effects.
Which tablet is best for energy?
Prifa tablets are among the best options for obtaining natural energy, as they contain ingredients that support overall health, in addition to being easy to carry and consume without preparation.
Get your Prifa coffee tablets now and enjoy an instant boost of energy and activity!
If you need more information about Prifa tablets, you can contact us at +01 23456789.
Edited by: Prifaco©
Source: